Innovation Shaped by Technology and Creativity

Installing an inground pool is the greatest backyard upgrade you can make, and one of the biggest investments. It requires smart decisions, beginning with the materials you use and the craftsmanship behind them.
---
Technology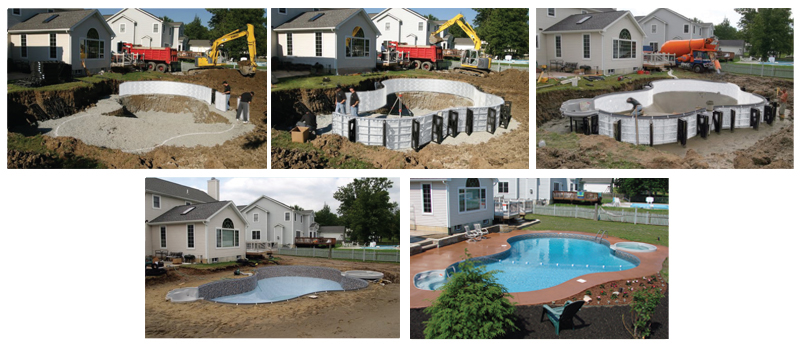 Below the surface of a Matrix Pool rests a structure of uncompromising strength and durability, thanks to our polymer panels with their sturdy Power Grid reinforcing design.
Why polymer? Although not a household word, polymer is a material that you already trust inside and outside your home, from child safety seats to automotive parts to cookware to sailboats. It is a noncorrosive material that provides superior protection and offers exceptional indestructibility. It's the perfect pool panel, which is why it's backed by a Lifetime Transferable Warranty.
---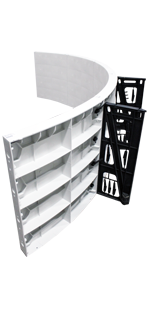 Versa Flex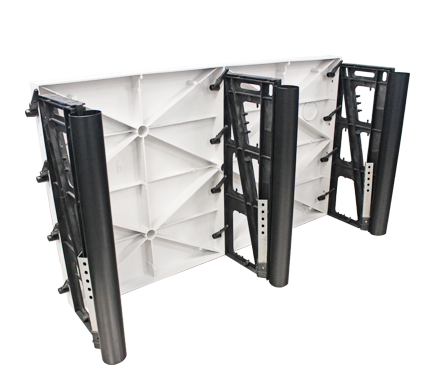 Matrix Power Grid
21 total reinforcing network supports in our 6 ft. Power Grid panel (above) make it the greatest number of reinforcements and the strongest in the industry.
Reinforced Grid System
Unlike traditional polymer pools, which use only one type of polymer, Matrix uses a two-polymer approach for unlimited flexibility:
Our Straight Walls and Fixed-Radius Panels are made of high-impact material and built to be the strongest in the industry.


Our Versa Flex Radius Panels are made of a lightweight and resilient polymer and form to any desired shape you have for your pool.
---
Creativity
Along with superior, high-tech materials and innovative craftsmanship, your Matrix comes with an exclusive surface that bring timeless beauty to every pool: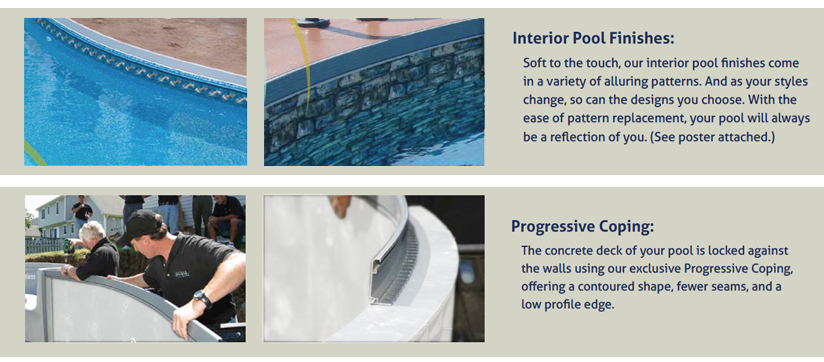 Interior Pool Finishes: Soft to the touch, our interior pool finishes come in a variety of alluring patterns. And as your styles change, so can the designs you choose. With the ease of pattern replacement, your pool will always be a reflection of you.


Progressive Coping: The concrete deck of your pool is locked against the walls using our exclusive Progressive Coping, offering a contoured shape, fewer seams, and a low profile edge.