Poolside Spas and Hot Tubs
The Shape of Poolside Pleasure
Adding a spa to your Matrix Pool System gives you more. More luxury. More entertainment. And more beauty to your outdoor living area.
Custom Built-in Spillover Spas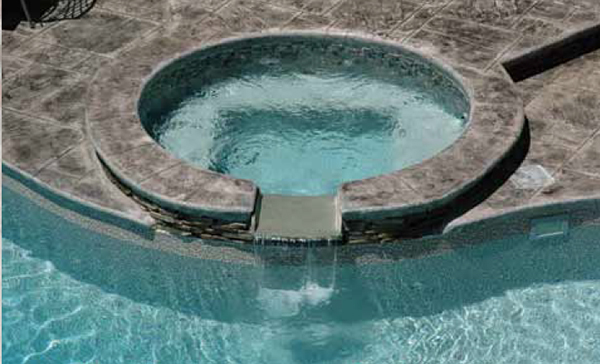 We know that choosing the right spa is an important decision. That's why, as the only pool company that manufactures its own spas, we bring the same pride, innovation, and engineering excellence that we put into every one of our Matrix Pools.
This spa blends seamlessly into your poolscape, with sturdy steel construction that meets the same high standards as your Matrix Pool.
Whitewave™ Built-In Spas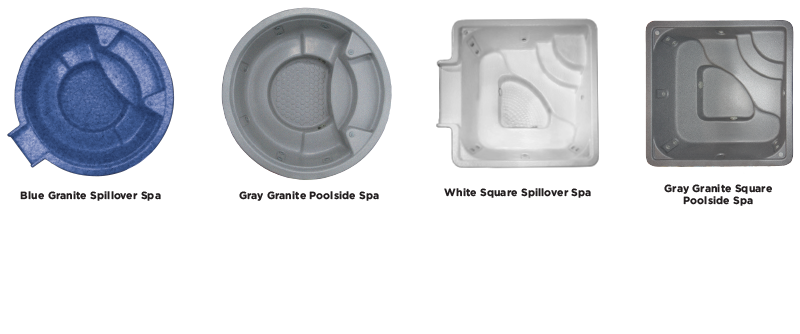 Treat yourself to a Whitewave™ spa to compliment your new Matrix pool. Enjoy the sound of water cascading into your pool as you soak in a hot bubbly paradise, poolside! 
Available in Poolside and Spillover designs in either 78" or 92" Diameter and in colors of white or gray granite, Whitewave Spas are constructed of the strongest thermoplastic in the industry.